It's so easy for many married couples to blur the lines between work and home. Work emails, texts, and calls are answered at home, and much of our time with our family is spent with one foot (or half our brain) still in the office.
Work and home too often merge together into one unfocused mess. For those of you who struggle with managing work and home life, here's a quick reminder for how to balance marriage and parenting.
How to manage marriage and family
---

Whatever you do, work heartily, as for the Lord and not for men, knowing that from the Lord you will receive the inheritance as your reward. You are serving the Lord Christ. —Colossians 3:23-24 
---
To the extent possible, draw a clear boundary line between when you are at work and when you are home. When you are at work, work wholeheartedly. When you are at home, be totally present and engaged, and enjoy your family.
How can you learn to do this?
For work, try your best to set a schedule for work. Today, with many people working from home, we end up spacing the workday out so much that we start early and end late. Learn to create a process for shutting down in the evening at a decent time.
Take time, even if it's just a few minutes, to debrief with yourself. This will help you transition away from work into home life. Make a list or review your schedule both for what happened today at work, and what is scheduled at work tomorrow. This simple step will work wonders in setting your mind right so that you truly transition to your home life with your spouse and your family.
Seek to be wholly engaged with your family outside of your work time. Likewise, if you work inside the home and evenings are your best time to get chores done, be sure your spouse has your undivided attention for a significant portion of the evening. This engaged time with family is less likely to happen if you aren't intentional with managing your calendar.
Grace Marriage Mission
This week, work while you are at work and focus on your family while you are at home. Put computers and phones away after work. This will go a long way in you learning how to balance marriage and parenting.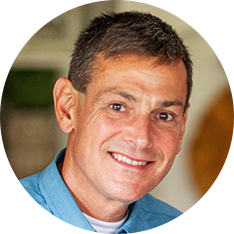 Brad Rhoads is co-founder of Grace Marriage.