First John 5:14 says, "Now this is the confidence we have before Him: whenever we ask anything according to His will, He hears us." This is a passage many of us have read or have heard referenced many times.
But I think most of us struggle from time to time over what to pray. We don't pray for our spouses enough and even if we pray, we simply aren't sure what to pray. You must know how to pray for your spouse. Here are a few ideas on how to pray God's will for your spouse.
---
How to Pray for Your Spouse
We all can agree that it's important to pray for and with our spouse, but we neglect this discipline for several reasons:
We're distracted by busyness and don't have a set-aside time to pray.
We feel awkward speaking prayers out loud in our spouse's presence.
We feel overwhelmed by all of the needs of our spouses.
Our minds are cluttered, and we can't seem to bring order to our thoughts.
I'm writing this post with my husband in mind, but below are some suggestions for prayers to offer that work for husbands and wives. They are definitely according to His will, because they come straight from Scripture.
Fill my husband with love for you, Father, that he would love you with all of his heart, soul, mind, and strength. (Matt. 22:37-40)
Let the peace of Christ rule in my husband's heart as he goes about his day. (Col. 3:15)
Empower him to fix his eyes on you, Jesus, and to run with endurance the race set before him. (Heb. 12:1-2)
Let his light shine to influence our children, our neighbors, our extended family, and anyone she comes in contact with, all for Your glory. (Matt. 5:16)
Help him to trust in You and not to lean on his own understanding. (Prov. 3:5)
Help him to act justly, to love mercy, and to walk humbly with You. (Micah 6:8)
With each of these verses, you can pray them over your wife as well.
Grace Marriage Mission
1. Ask your spouse what they'd like you to pray for them.
2. Pray right now for them. Set an alarm on your phone to remind you to pray later today.
3. On your next date, remind each other of the ways God has faithfully answered your prayers in the past.
4. Pray any of the prayers from the list above, or create more prayers for your spouse based on the scriptures below.
Scripture to Remember 
My dear brothers and sisters, understand this: Everyone should be quick to listen, slow to speak, and slow to anger, for human anger does not accomplish God's righteousness. —James 1:19-20
And let us consider one another in order to provoke love and good works… —Hebrews 10:24
Peace I leave with you. My peace I give to you. I do not give to you as the world gives. Don't let your heart be troubled or fearful. —John 14:27
---
Marilyn Rhoads is co-founder of Grace Marriage.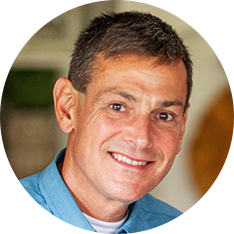 Brad Rhoads is co-founder of Grace Marriage.