Several years ago, Marilyn and I had the unfortunate privilege of being visited by bed bugs. Marilyn hates all bugs, but even the thought of having bed bugs terrifies her.
Needless to say, when the thought became reality via a gifted piece of used furniture, she didn't handle it well. It's easy to love your spouse when all is well. But, what about during the tough times?! Often in marriage, you need to simply know how to love your spouse when they're the hardest to love.
How to love your spouse
With the bed bug scenario, Marilyn spent over $200 in quarters at a laundromat power-drying everything in our house that would fit in an industrial dryer. Her zeal for throwing things away was unstoppable. Every day I'd return from work to see another mound of our stuff at the curb to be picked up by the trash truck.
Finally, after she threw away some library books, fearing bugs had infested the pages, I decided enough was enough. I walked into our bathroom and said: "Marilyn, it is time for you to stop being crazy!" Instead of heeding my request to return to rationality, her frustration temporarily shifted off the bugs and onto me. I'll spare you those details!
In marriage, we have both learned (sometimes the hard way) that pointing out each other's struggles does not help us struggle less. Calling her crazy didn't help her or our relationship.
As believers, we are called to bear with one another, extending unmerited grace and love. This is the sort of grace Christ showed us on the cross, and still shows us daily as we try to follow him!
Grace Marriage Mission
Make a habit of loving your spouse when they are the hardest to love. If you find it difficult to respond in love and grace in the moment, write an applicable verse on a note that you keep on your bathroom mirror or on the fridge. The more you keep Christ's love in mind, the easier it will be to show grace to your spouse!
Proverbs 10:12 > Hatred stirs up conflicts, but love covers all offenses.
Proverbs 15:1-2 > A gentle answer turns away anger, but a harsh word stirs up wrath. The tongue of the wise makes knowledge attractive, but the mouth of fools blurts out foolishness.
Ephesians 4: 1-3 > Therefore I, the prisoner in the Lord, urge you to walk worthy of the calling you have received, with all humility and gentleness, with patience, bearing with one another in love, making every effort to keep the unity of the Spirit through the bond of peace.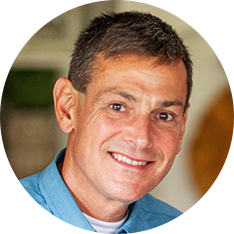 Brad Rhoads is co-founder of Grace Marriage.