Perhaps you've heard the saying, "Where there's smoke there's fire." It's a true-ism that exists for fire safety. I recently burned some brush in my yard. When I wanted to put the fire out, I poured more and more water on it, but it would not totally go out.
Finally, I thought it was gone for good. I woke up the next morning, however, and it was smoking again. Just because you think a fire is out doesn't mean it can't flare up again. This is true with fire and it's true with relationships. Here's the marriage advice you don't want to hear—but should.
Marriage advice
Stay away from ex-boyfriends, ex-girlfriends, and ex-crushes. If feelings were there in the past, they can pop up again if we don't vigilantly guard our hearts. This is particularly true because the rosy glasses of nostalgia can create discontent and ingratitude toward our spouse if we aren't careful.
The best policy is to err on the side of being careful. Billy Graham would not even get on an elevator alone with a woman. Some criticized him for being rigid, but he went on to glory with a legacy above reproach, in marriage and in ministry.
Stay away from the ex on Facebook and all other social media, and don't correspond via text or email. If, for some reason, you must correspond, be sure your spouse is aware of and has full access to your communication. After all, they don't call it "old flames" for nothing.
Grace Marriage Mission
Spend some time with God, and ask him to open the eyes of your heart. Then, with the Holy Spirit as your guide, take inventory of your relationships with exes and any man or woman (other than your spouse) to whom you feel you could be attracted.
Where necessary, write down an action plan for protecting your marriage, even if erring on the side of caution (i.e., unfriend, unfollow, block, or delete contact information). Nothing is too extreme to protect your God-given marriage!
Proverbs 4:23,25-27 > Keep your heart with all vigilance, for from it flow the springs of life. Let your eyes look directly forward, and your gaze be straight before you. Ponder the path of your feet; then all your ways will be sure. Do not swerve to the right or to the left; turn your foot away from evil.
Matthew 5:29 > If your right eye causes you to sin, tear it out and throw it away. For it is better that you lose one of your members than that your whole body be thrown into hell.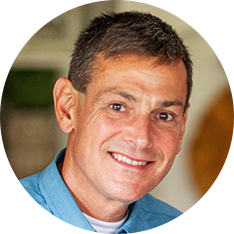 Brad Rhoads is co-founder of Grace Marriage.